Open Renderview
Apply new RS-Material
Create DomeLight with default texture and ShadowCatcher
Create AreaLight with Aim-Target
Connect Textures to RS-Material
Hypershade Solo RS-Nodes

Basic Functions
Toggle Visibility 
Modeling Tools
UV-Tools
Editor Windows
Helper Tools

Please note that hotkeys are temporarily overwritten. In case of crash a you might have to reset them.
W – paddle goes up
S – paddle goes down
D – power move to the right
Define number of Controls
Option: Add FK-like Tip
Option: Add Dynamic Rig
Option: Add Deformer (Sine, Coiling)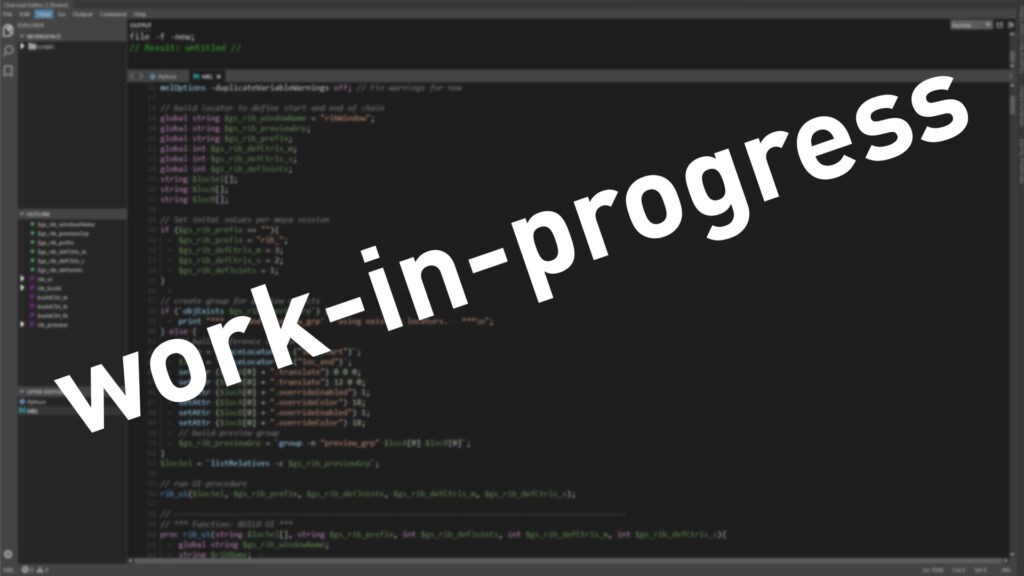 Define random colors based on HSV offset
Define random colors based on three source colors. Distribution is based on percentage values.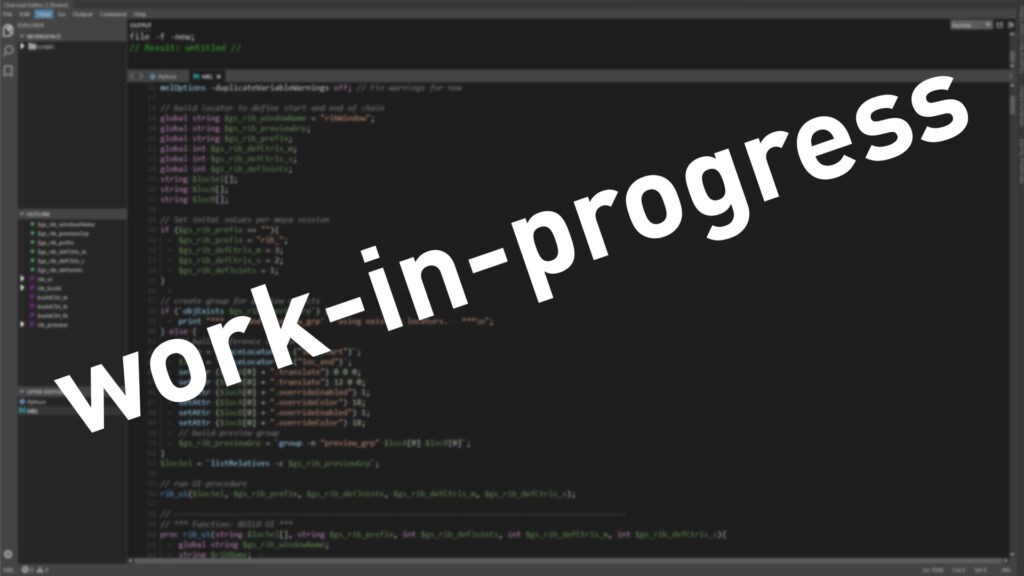 Please note that hotkeys are temporarily overwritten. In case of crash a you might have to reset them.
A – move left
D – move right
S – move down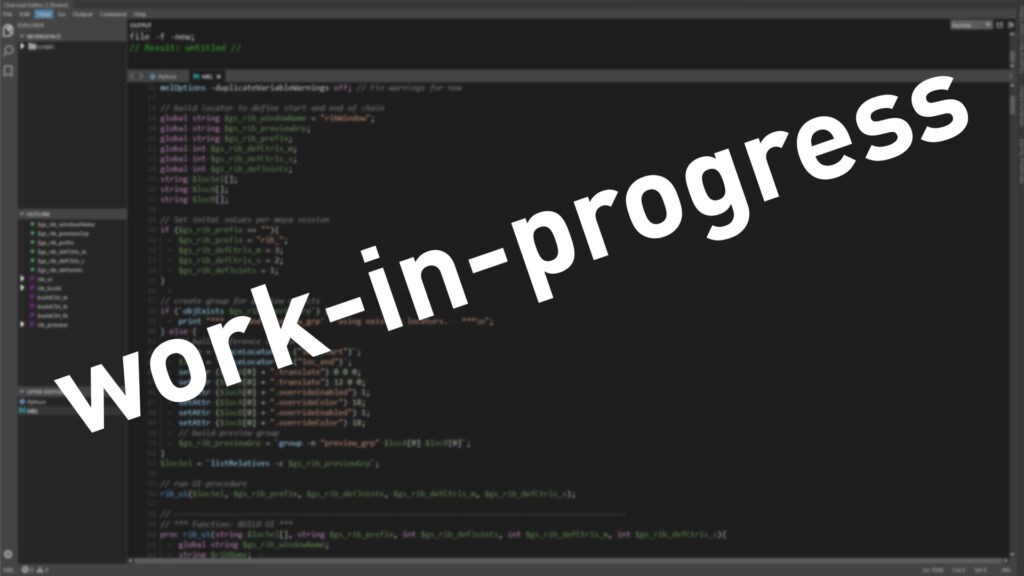 This page includes a collection of scripts, tools and personal stuff I've created over the years as a freelancer and in my spare time.
Please note that the provided scripts were created for my personal use. So no extensive testing was done for different platforms and Maya versions – use at your own risk 🙂
However, if you encounter bugs or have any suggestions, please drop me a note.
I am currently reworking the older scripts to work under Maya 2023 and the latest Phyton version.